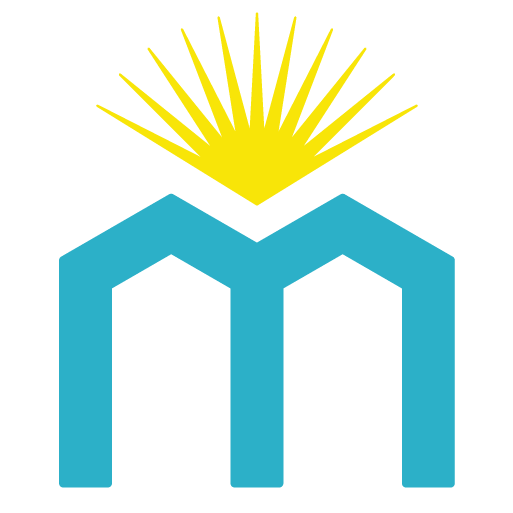 Advocacy RESOURCES
We have compiled the following list of professional and community resources
as a courtesy for our families.
*Disclaimer: The Maor Community Resource Guide is for information purposes only. The information provided is not intended for the purpose of treating any condition or illness with which the programs are associated. Any person requiring medical advice or treatment should seek proper care from an appropriate provider of such services.
The information contained in this guide is derived from a number of sources. While Maor has taken all reasonable steps to ensure that all information is from reliable and reputable partners/sources and is accurate, it accepts no liability or responsibility for any acts or omissions, done or omitted in reliance in whole or in part, on such information. Maor accepts no responsibility for the manner in which this information is subsequently used.
wdt_ID
Name
Sector
Specialty
Contact Information
Address
Website
1
Behavioral Learning Network
ABA Therapy Companies
310-933-4499
5435 Balboa Blvd #202
Encino, CA 91316
https://www.blnautism.com/
3
First Steps for Kids
ABA Therapy Companies
800-819-3735
2447 Pacific Coast Highway, Suite 11,
Hermosa Beach, CA 90254
http://www.firststepsforkids.com/
4
Forward Behavior: Jessica Lieber
ABA Therapy Companies
323-452-9065 | 323-410-1044
jlieber@forwardbehavior.com
https://www.forwardbehavior.com/
5
Hidden Treasures
ABA Therapy Companies
323-693-1600
6310 San Vicente Blvd
Los Angeles, CA 90048
https://htaba.com/
6
Pyles and Associates
ABA Therapy Companies
833-968-7762
741 Glenvia St., #200
Glendale, CA 91206
https://www.pnaservices.com/
7
Disability Rights Ca
Advocates/Advocacy Groups
Advocacy and Disability resources
1-800-776-5746
https://www.disabilityrightsca.org/
8
Melissa Meira Amster
Attorneys
213-444-6028
melissa@amsterlawfirm.com
https://www.amsterlawfirm.com/
9
Adam Wasserman
Attorneys
818-917-4397
https://www.educationjusticelaw.com/
10
Dr. Liu
Audiologists
310-423-1220
8635 W 3rd St #590w,
Los Angeles, CA 90048
https://www.cedars-sinai.org/provider/gene-liu-1331619.html
11
John Tracy Center
Audiologists
(213) 748-5481
2160 West Adams Bl.
Los Angeles, CA 90018
https://www.jtc.org/about-us/
12
House Institute
Audiologists
213-483-9930
2100 W 3rd St, Suite 111,
Los Angeles CA 90057
https://houseinstitute.com/
13
CalABLE Accounts
CalABLE
Tax Free account. The funds won't affect benefits
833-Cal-ABLE (225-2253)
CalABLE Service Center
P.O. Box 44309
Jacksonville, FL 32231
https://www.calable.ca.gov/
14
Buddy Building Camp
Camps
917-697-2227
Agoura Hills
https://www.drlesli.com/summer-camps/
15
Friendship Circle Los Angeles
Camps
Summer, winter camp and year-round programs
1952 S Robertson Blvd,
Los Angeles, CA 90034
https://www.fcla.org/
16
Camp Hasc
Camps
845- 292-6821
361 Parksville Rd,
Parksville, NY 12768

Financial aid for Camp Hasc Chaya Miller
cmiller@camphasc.org
https://camphasc.org/
17
Maor Academy
Camps
Summer camp and year-round learning center
(323) 366-0334
5909 W 3rd St.,
Los Angeles, CA 90036
https://www.maorla.com/
18
Camp Migdal
Camps
718-313-0264
96 Camo Utopia Rd
Narrowsburg, NY 12764
https://www.campmigdal.org/
19
CHLA Dentistry
Dentists
323-361-2130
4650 Sunset Blvd., #116
Los Angeles, CA 90027
https://www.chla.org/dentistry-and-orthodontics
20
Lecia Harmer
Dentists
(818) 943-8228
16542 Ventura Blvd # 506
Encino, CA 91436
https://www.encinotoothfairy.com/
21
Dan Klein
323-471-4250
5001 Wilshire Boulevard,
Suite 209
Los Angeles, CA 90036
http://www.drdanspediatricdentistry.com/index.html
22
Dr. Diana E Zschaschel
Dentists
(310) 854-6102
11600 Wilshire Blvd #220,
Los Angeles, CA 90025
23
Dr. Audrey Greisbach
Developmental Pediatricians
310-996-8990
11835 W Olympic Blvd #1200e,
Los Angeles, CA 90064
24
Dr. Joshua Mandelberg
Developmental Pediatricians
310-996-8990
11835 W Olympic Blvd #1200e,
Los Angeles, CA 90064
25
Children's Hospital of Los Angeles (CHLA)
Developmental Pediatricians
323-361-6102
4650 Sunset Blvd
MS #76
Los Angeles, CA 90027
https://www.chla.org/developmental-behavioral-pediatrics
26
UCLA
Developmental Pediatricians
Appointment Center: (310) 825-0867
300 UCLA Medical Plaza, Suite 3300
Los Angeles, CA 90095

Referrals & Information: (310) 794-1456 or DBP@mednet.ucla.edu
https://www.uclahealth.org/mattel/general-pediatrics/developmental-behavioral-pediatrics
27
Josh Horwatt M.Ed
Educational Therapists
info@beyondbored.com
no reimbursement from LAUSD
90035
https://www.beyondbored.org/
28
Emily Kueny
Educational Therapists
(213) 500-7149
*no reimbursement from LAUSD
https://love2learn.us/
29
Elizabeth Norwood
Educational Therapists
(818) 442-5769
15409 Dickens St,
Sherman Oaks 91403
*no reimbursement from LAUSD
https://growlearnexpand.com/index.html
30
Dr. Gary Ballack
ENT
310-659-3938
East Medical Office Tower Suite 225-E
8631 W 3rd St
Los Angeles, CA
90048
https://www.cedars-sinai.org/provider/gary-bellack-1586217.html
31
Dr. Nina Shapiro
ENT
ENT, head and neck surgery
310-825-2749
200 Medical Plaza Driveway
Suite 550,
Los Angeles, CA 90095
32
Michelle Porjes
Executive Functioning Coaches
https://michelleporjes.org/
33
Hannah Ross
Executive Functioning Coaches
ED Therapy Group
503-330-1075
814 S. Westgate Ave,
Suite 109,
Los Angeles CA 90049
34
Illuminate ED Therapy
Executive Functioning Coaches
747- 888-3330
610 Santa Monica Blvd.
Suite 221
Santa Monica, CA 90401
https://www.illuminateedtherapy.com/
35
KAPP
Executive Functioning Coaches
(310) 951-5761
9889 S. Santa Monica Blvd.
Suites 207 & 208
Beverly Hills, CA 90212
https://www.kappedtherapy.com/
36
AHEAD with Horses
Equine Therapy
(818) 767-6373
10157 Johanna Avenue
Shadow Hills, CA 91040

https://aheadwithhorsesla.org/
37
UCLA - ABC Program
Feeding Clinics
310-825-0210
760 Westwood Plaza,
Rm 78-251
Los Angeles, CA 90095
https://www.uclahealth.org/resnick/abc-child-programs
38
Special-Fit
Fitness Studios
818- 321-2936
9725 Variel Ave,
Chatsworth, CA 91311
(traveling too)
39
ZOOZ Fitness
Fitness Studios
(818) 646-6914
17650 Ventura Blvd,
Encino, CA 91316
https://www.zoozfitness.com/
40
IHSS
In Home Supportive Services (IHSS)
IHSS application: https://www.cdss.ca.gov/Portals/9/FMUForms/Q-T/SOC295.pdf
(213) 744-4477
County specific:
https://www.cdss.ca.gov/inforesources/county-ihss-offices
https://www.cdss.ca.gov/in-home-supportive-services
41
Melissa Meira Amster
Independent Facilitators
213-444-6028
melissa@amsterlawfirm.com
42
Diane Bernstein
Independent Facilitators
818-943-8159
desianer@gmail.com
43
Chaya Chazanow
Independent Facilitators
chayachazanow@gmail.com
44
Sandra McElwee
Independent Facilitators
949-433-1702
empowerpcp@gmail.com
https://sandramcelwee.com/empower-person-centered-planning-independent-facilitator/
45
Tamra Pauly
Independent Facilitators
424-248-5608
tamra@personcenteredprojects.com
https://personcenteredprojects.com
46
Claudia Wegner
Independent Facilitators
530-426-8056
18640 Canasta St.,
Tarana, CA 91356
https://www.claudiacares.com/
47
College Internship Program (CIP)
Job Training
Apartment living, academic support, internships
(562) 961-9250
4510 CA-1 Suite 100,
Long Beach, CA 90804
https://cipworldwide.org/cip-long-beach/
48
Department of Rehabilitation
Job Training
Supported employment program, career counseling
49
ETTA
Job Training
818-985-3882
1490 S. Robertson Blvd.
Los Angeles, CA 90035
https://etta.org/
50
Exceed
Job Training
951-766-8659
1285 N. Santa Fe,
Hemet, CA, 92543
https://weexceed.org/
51
Medi-Cal
Medical Insurance
State insurance - income based or eligible through the disability (DD) waiver
800-541-5555
https://www.medi-cal.ca.gov/
Name
Sector
Specialty
Contact Information
Address
Website