The MULTI-SENSORY Gym
Maor's 1,000 square foot innovative multi-sensory gym allows children of all ages and abilities the opportunity to explore, develop and connect in a safe and nurturing Jewish environment. It features state-of-the-art adaptive equipment and tools targeting students' motor, auditory, sensory and proprioceptive skills and growth.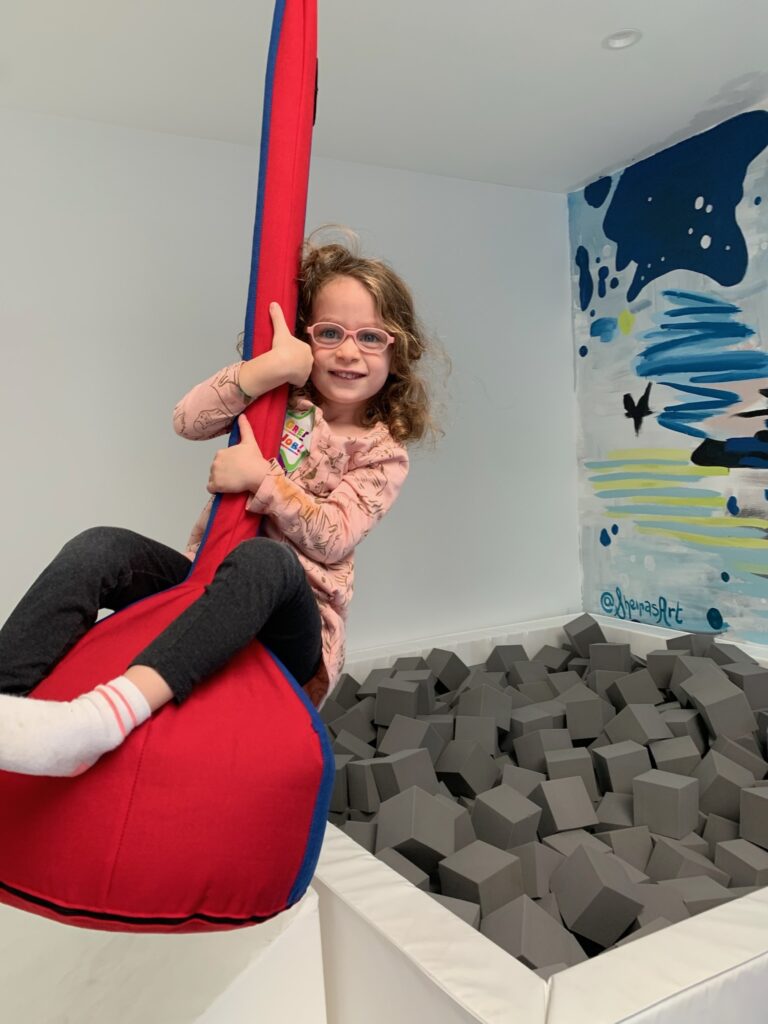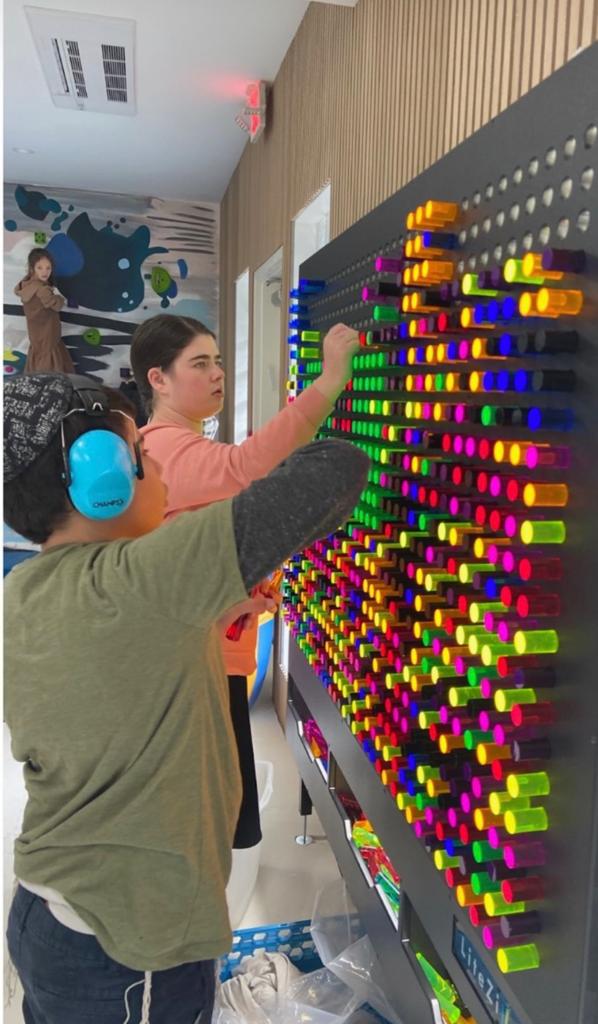 The Uretsky Family Multi Sensory Environment
Our innovative sensory gym, featuring programming in partnership with the Jewish Federation, is the first of its kind in the Los Angeles Jewish community. Each piece of equipment was designed by top therapists to encourage play, build independence, improve motor development, and promote communication skills within a nurturing Jewish environment.  Kids have fun playing while developing skills and meeting therapy goals, and don't even realize it's work!
Our gym features many types of swings – platform, hammock, bolster, and seat swings – that can be used to build upper body and core strength, increase balance, and encourage body awareness and coordination. The movement of the swings provides children with input to their vestibular system, which can be either alerting or calming, depending on the child.
Our colorful monkey bars and hand painted adaptive rock wall promote full-body awareness, motor planning, and bilateral coordination in children of all abilities.
Who does not love a foam pit or crash pad? These are perfect for children who are "sensory seekers" or who just like to practice their jumping skills. They encourage safe falling, deep pressure stimulation, and self-regulation. Children work on improving their balance, stamina, endurance, overall strength, and motor planning while jumping and crawling on the crash pads and into the foam pit.
Our custom made M cafe, farmer's market stand, and imagination station also encourage creativity and imaginative play, providing children an opportunity to practice communication and social skills and develop problem-solving and self-regulation skills.
Stay tuned to book an appointment!